Each Product Sold = 5 Trees Planted

"It is one world. And it's in our care. For the first time in the history of humanity, for the first time in 500 million years, one species has the future in the palm of its hands." - Sir David Attenborough

At Bhumi we want to plan for our future generations by helping to rebuild what has been lost. Our commitment to you and our Earth is to Plan(t) For The Future and grow Forest Gardens to address the United Nations Sustainable Development Goals of fighting poverty, ending hunger, promoting good health and well-being, providing avenues for education, promoting gender equality, encouraging economic growth, creating innovation and infrastructure in communities, and standing together to take on Climate Action. And how will we do this? Together with our incredible partners, Trees.Org works with thousands of farming families across nine countires planting Forest Gardens. With each product purchased in our Basics Range, we will plant 5 trees.
Trees are essential to LIFE. They create the very air that we breathe but when they are cleared, they emit carbon back into the atmosphere, placing humanity on a collision course with the devastating effects of climate change. Despite their importance to life as we know it, humans have cut down half of all the trees on the planet so far. At present we are losing a staggering 18.7 million acres of forests annually, which is equivalent to 27 soccer fields EVERY MINUTE.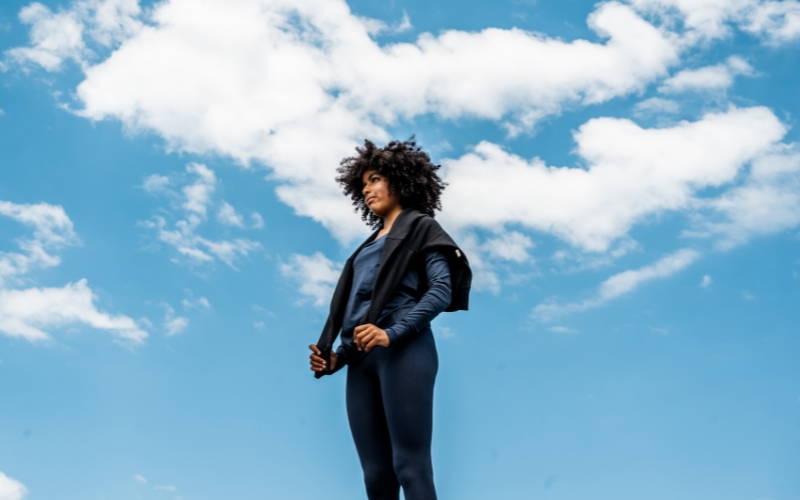 "What we are doing to the forests of the world is a mirror reflection of what we are doing to ourselves and to one another." - Mahatma Gandhi
We desperately need to plant more trees across the globe. Trees are the best technology and the most cost effective way we have to take carbon dioxide from the atmosphere by fixing the carbon dioxide into soils and biomass. 50% of a tree's biomass is stored carbon and acts as a carbon sink, a reservoir that will store carbon for an indefinite period. So quite simply we know we must stop the loss of our natural forests and accelerate landscape restoration.
How does planting trees with Trees.Org create a positive impact?

With our partners Trees.Org when you plant trees:

1. The farmers take care of the trees and the trees take care of them.

2. You protect and revitalise land, prevent flooding, erosion and landslides.

3. You capture carbon and other greenhouse gases.

4. You restore biodiversity, bringing beneficial animals and insects back to the land.

5. You promote sustainable farming practices that embrace trees instead of clearing them.

6. You build healthy soil so that a variety of fruits and vegetables can be grown to eat and sell.

7. You give families a supermarket in their own backyard.

8. You increase paydays and income of farmers who once lived in extreme poverty.

9. You give farmers the training they need to grow food in a sustainable way.

10. You encourage children going to school, women's empowerment, and you stop climate migration.

11. You foster healthy, thriving communities whose people support each other and build the local economy.

12. You build resilience for the environment and families.

13. You change the planet and people's lives for the better. Forever.


"It's surely our responsibility to do everything within our power to create a planet that provides a home not just for us, but for all life on Earth." - Sir David Attenborough
We Have The Power To Create A Better World. Each Product Sold In Our Basics Range Will See Forest Gardens Built.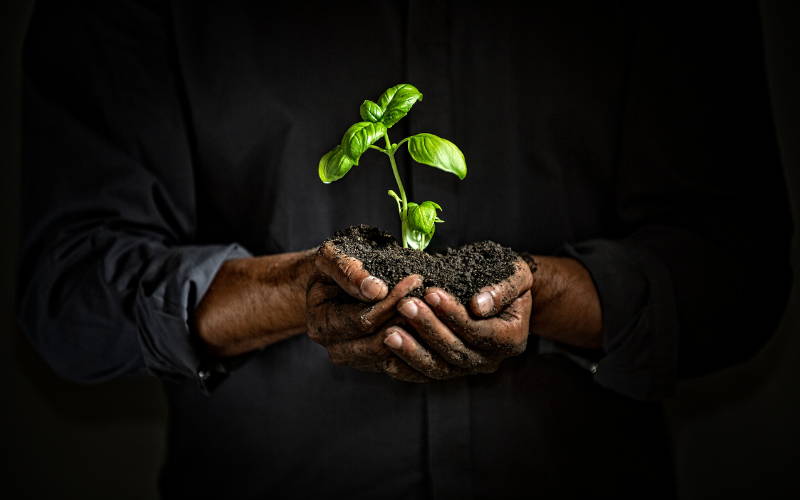 About the Author: Vinita is the Founder of Bhumi Organic Cotton and passionate about an Earth Life Balance