10 Reasons To Add Organic Linen To Your Bedroom

We have taken sustainable luxury to the next level and are very excited to introduce our latest addition to the organic fabric range we offer - organic linen. Our organic linen is ethically made from pure Belgian flax and vintage washed for superior softness - the perfect combination for sweet dreams. The airy, lived-in feel makes for a wonderful night's sleep while the classic earth tones bring a touch of nature to your bedroom.
From an environmental perspective, Flax is considered one of the most sustainable natural fibers in the world as the flax plant craves carbon dioxide - one hectare can absorb more than a 3,7 metric tons of carbon dioxide and convert it back into oxygen. This is incredible particularly with the crisis we face right now knowing that there are plants that can be grown that help reduce carbon in the atmosphere. From a cultural perspective, linen has been used for many thousands of years with a long history in Europe and Asia used for its versatile and unique properties.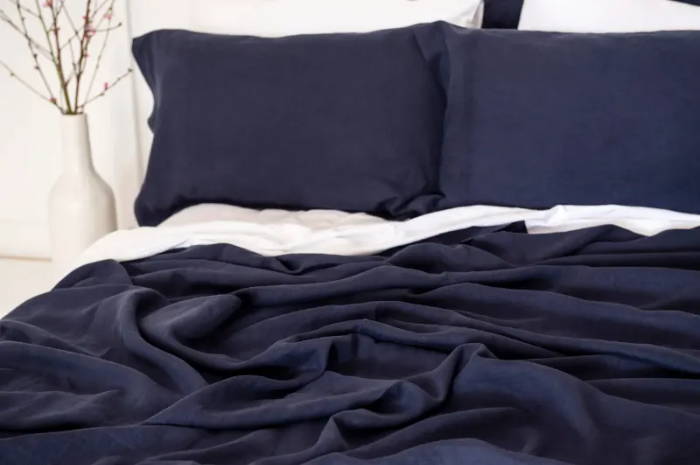 10 Reasons To Add Organic Linen To Your Bedroom:
Organic linen is highly absorbent and can absorb up to 20% of its weight in moisture before ever feeling damp or wet - perfect for hot flushes and hot sleepers

Organic linen gets softer with each wash so linen ages beautifully and becomes softer each time

Organic linen is temperature regulating so keeps you cool in summer and warm in winter - it reads you and regulates your body temperature perfectly

Organic linen is hypoallergenic making it a wonderful option for those with skin disorders or sensitivities

Organic linen is long lasting and extremely durable

Organic linen is an excellent environmental choice as it is completely natural and doesn't require chemicals to process it into a textile.

Organic linen requires very little irrigation

Organic linen is completely biodegradable

Organic linen is resistant to bacteria, fungus, dust mites, and is naturally an insect repellent

Organic linen is a truly luxurious fabric and an indulgence you and your body deserve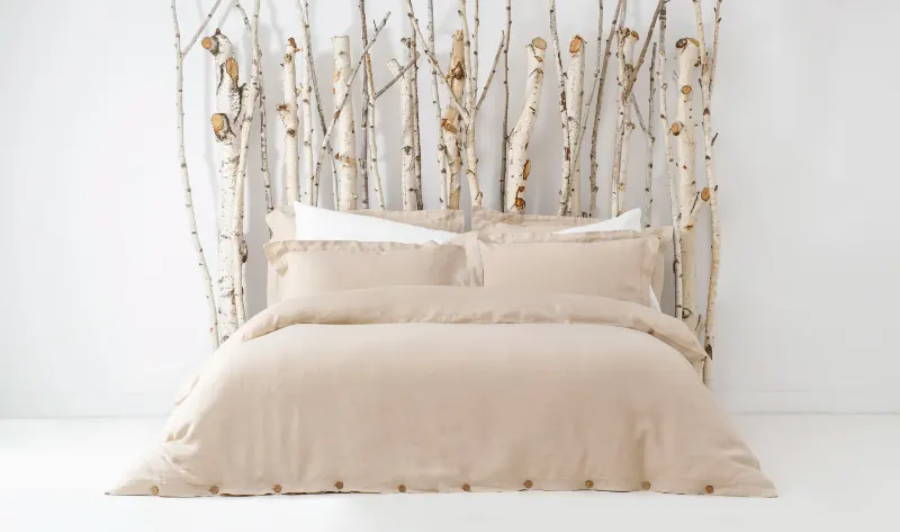 Experience the beauty of organic linen in your bedroom with our luxurious range of organic linen sheet sets and quilt cover sets available in soft earthy tones to help bring nature into your sacred space.
About the Author: Vinita is the Founder of Bhumi Organic Cotton and passionate about an Earth Life Balance